HI! WE'RE MERIDIAN, AND WE'RE HERE TO SAY:
Everyone Deserves Great Grooming
Hair is hair. It's natural wherever (and on whoever) it appears.

The 'right way' to groom is entirely up to you. That's why we're on a mission to help you revamp your routine, and your relationship with hair - everywhere.

We design personal grooming products with you, and all the hair you've got, in mind. We're just here for the best trim ever, with the best tools ever. Period.

Meridian is your own hair, anywhere advocate. We'll leave the details up to you.
WE BELIEVE IN Radical Inclusivity
We're ushering in a new era in which Meridian self-care essentials are made for everyone, and all the hair they've got. Our products are designed for you, regardless of gender, race, orientation, grooming preferences, favorite sports team… you get the point.

Your BOdy, Your Hair, Your rules
It's important to us that you can experience grooming disentangled from judgment and outside pressure. No matter where you choose to trim, you're doing the best for your body. Full stop.
Everyone has the right to self expression
Body hair has been too prescriptive for too long. Whoever you are, and however you want to rock your body hair, we're here for you. Everyone has the right to self-expression, whether you prefer barely there, buzzcut or bushy 'dos.
BARE. BUZZ. BUSH.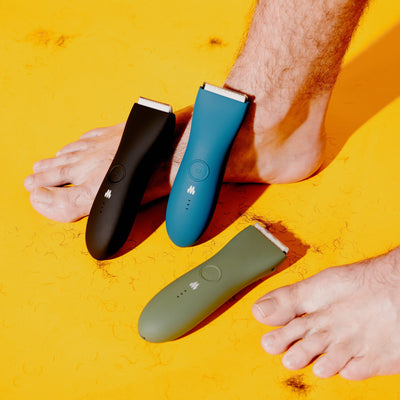 We're paving the way for continuous innovation in grooming. Our premium trimming tech such as precision ceramic blades, waterproof design and no-nick guards help you achieve your desired look, taking your daily grooming habits to the next level.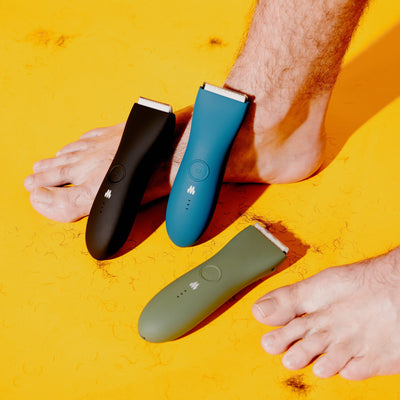 Looking for some Groom-SPIRATION?
We've compiled a list of kick-ass resources for you to check out. Check out everything from product reviews to guided tutorials.